Current location :
Home page
>
Resources
>
Informations
>
Hydrogen Catalyst Evaluation Reaction system
Click to return to the news list

Hydrogen Catalyst Evaluation Reaction system
Release time:2022-04-12 Views:2038
The hydrogenation catalyst evaluation device is a set of fixed-bed reaction device for completing the hydrogenation catalyst reaction test, which is suitable for gas, liquid or gas-liquid simultaneous feeding; gas-solid, liquid-solid, gas-liquid-solid reaction, and can realize automatic control of temperature, gas-phase flow rate and liquid-phase flow rate, and the reaction temperature can realize program-controlled temperature rise, which can sample the products in the experiment and automatically record the quality change of the products separated by condensation. The products can be directly entered into GC, GC-MS and other analyzers for online analysis.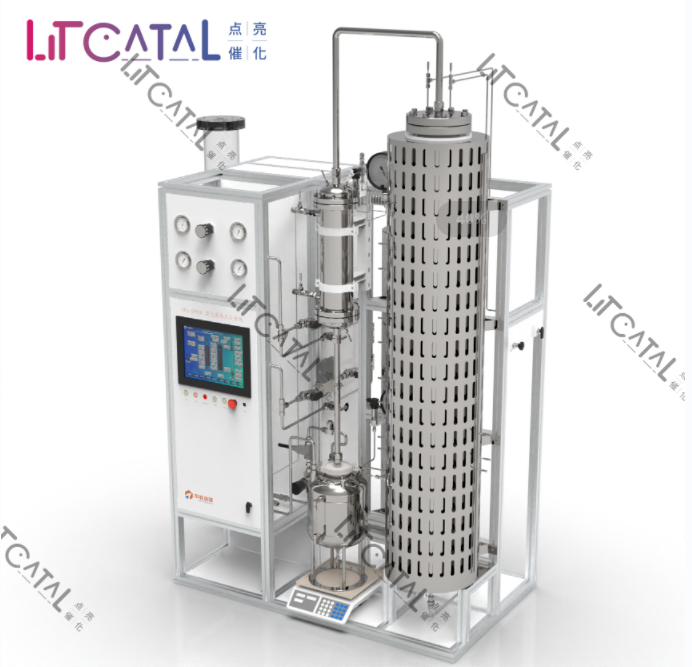 The device is equipped with pressure reducing system, which can be directly connected with hydrogen cylinder, pipeline is equipped with proportional unloading valve and burst valve, all temperature control points are equipped with over-temperature alarm and automatic interlock protection. It is capable of automating data processing and generating reports automatically.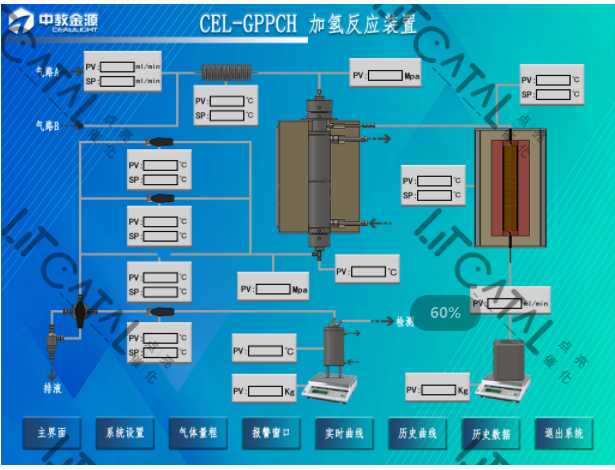 The system control all adopts software automation control, real-time monitoring of the reaction process, and provides a full set of experimental programs. The screen adopts industrial control touch screen computer, which can change the usage scheme at any time according to the demand. CTEJ can also provide a full range of detection methods such as gas chromatograph, liquid chromatograph, ion chromatograph, TPR, TPD, SPV, TPV, Raman, etc.