Current location :
Home page
>
Products
>
Photocatalytic Reaction Kettles
>
CEL-HPR+photocatalytic reactor (high-end version, sapphire+automatic platform)
Click to return to product center


CEL-HPR+photocatalytic reactor (high-end version, sapphire+automatic platform)
Model:CEL-HPR+
Place of Origin:Beijing
Contact now
The high-end version of CEL-HPR+ photocatalytic reactor adopts sapphire large window, Double point temperature control (no flushing temperature), Standard temperature control mixing and 400mm stroke automatic lifting platform; Technically adopt the latest snap ring flange structure, Module heating, Realize constant temperature timing and operation timing functions, Take liquid and gas samples online. Safer design, can work 24 hours a day.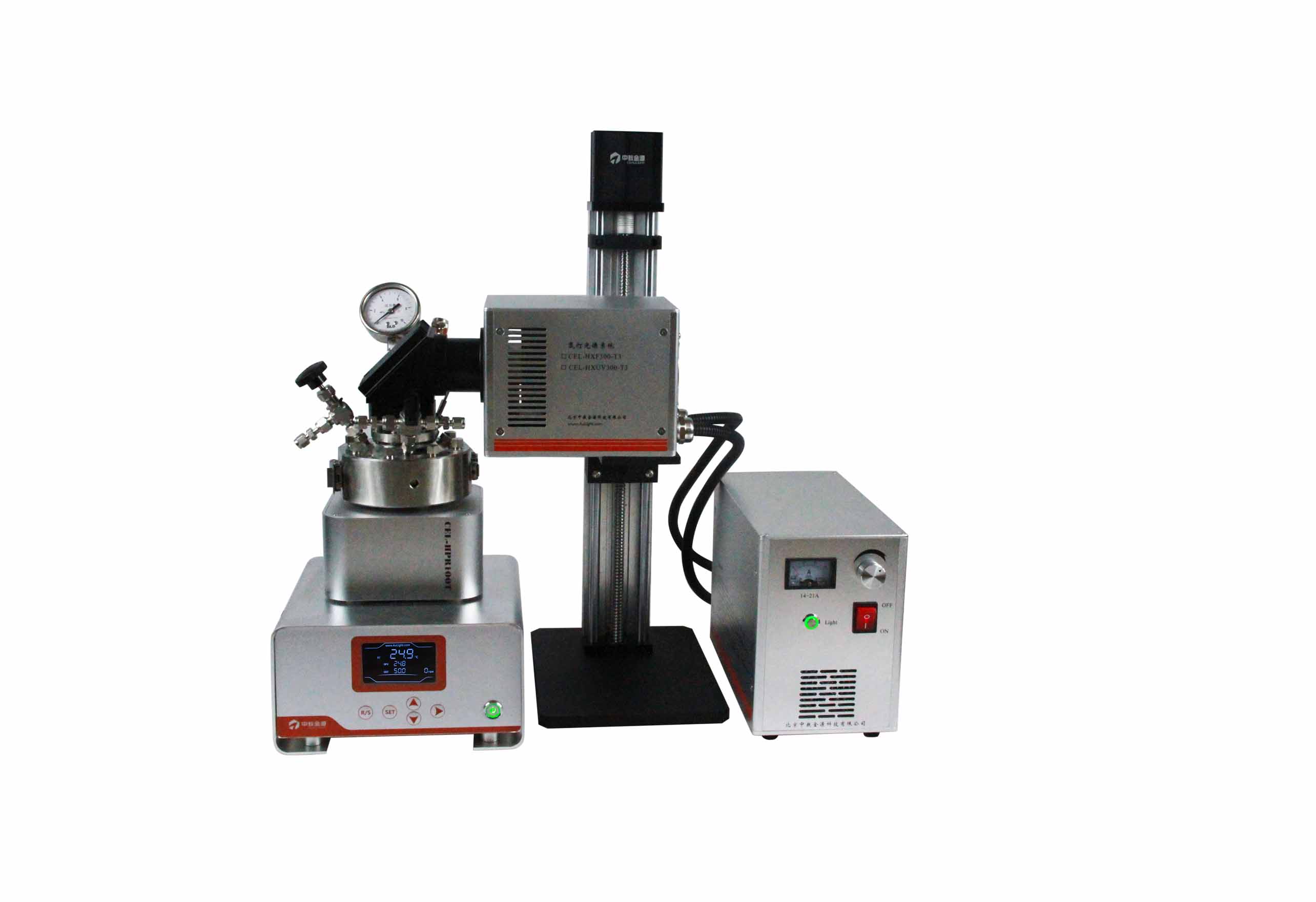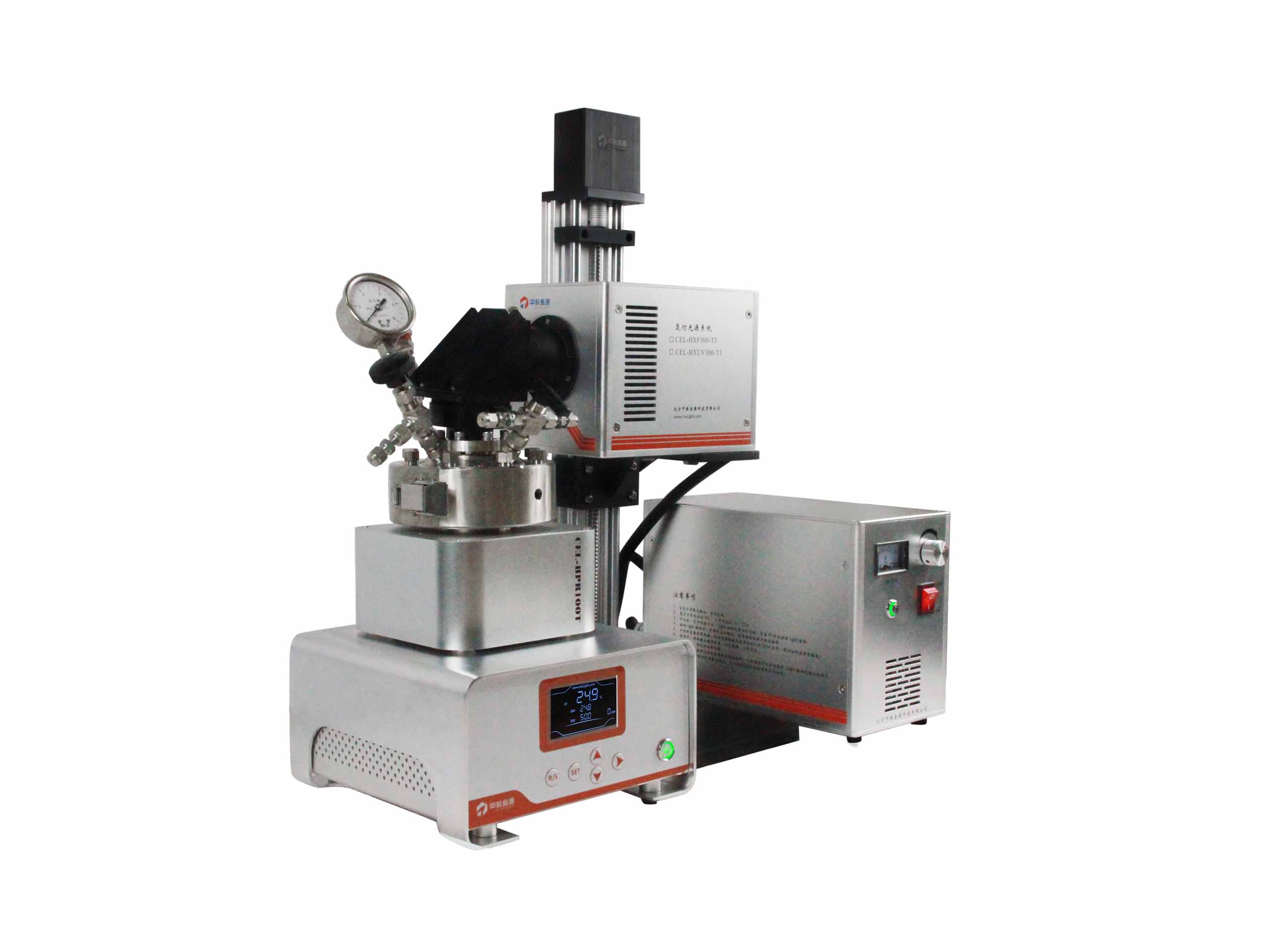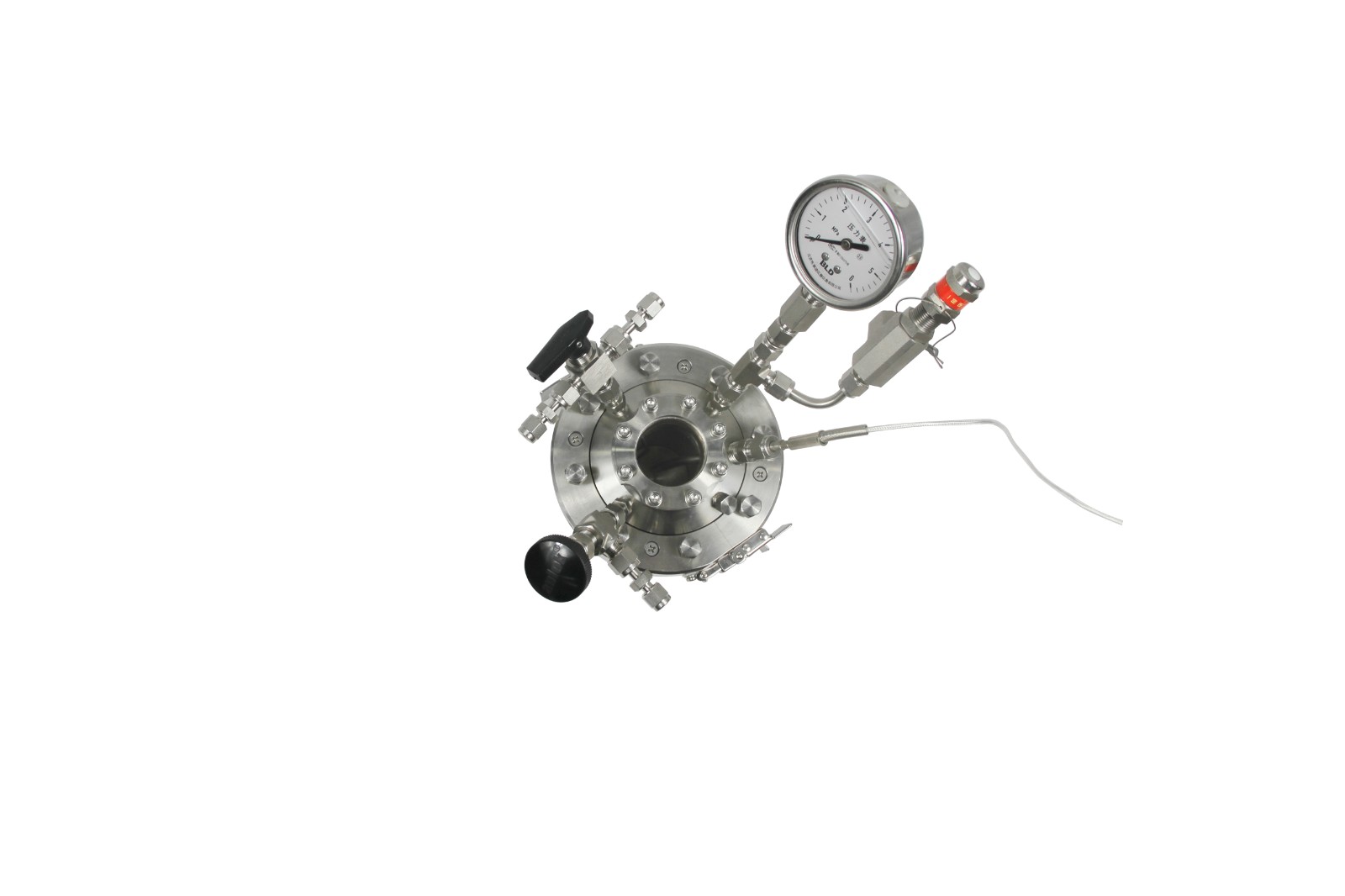 Product advantages
1.Independent research and development of temperature control system, innovative use of double temperature control inside and outside the reaction vessel to prevent temperature overshoot;
2.Equipped with sapphire (Al2O3) crystal window, which has high strength, high hardness, high temperature resistance, abrasion resistance, corrosion resistance, good light transmission performance, and excellent electrical insulation performance;
3.Internal magnetic stirring: magnetic suspension stirring can be selected, no exposed rotating parts;
4.PTFE spraying process can be used inside the reactor body to avoid pollution;
5. Gas-solid-liquid reaction and gas-solid reaction can be realized inside the kettle body;
6.Realize material catalysis under high pressure (<10MPa) and high temperature (<300℃);
7.Flange double-line sealing technology solves the traditional sealing leakage problem and realizes quick disassembly and assembly;
8.Equipped with American anlok high-quality needle valve, three-way ball valve, and pressure gauge to achieve flexible control of the pressure of the kettle body;
9.Equipped with a safety unloading valve, adding another safety to the experimental safety environment.
Application field
In order to adapt to the development of photochemistry and photocatalysis,Zhongjiao Jinyuan has developed a variety of photochemical high-pressure reaction vessels, It can realize reactions such as photochemical catalysis, synthesis and degradation under high pressure. Suitable for photochemical high pressure reaction, Photocatalytic high pressure reaction, Photocatalytic carbon dioxide CO2 reduction, Pollution gas degradation VOCs photocatalytic degradation, Photocatalytic gas phase high pressure synthesis, Reduction and degradation of nitrogen oxides NOx, High-pressure photocatalytic degradation of formaldehyde and other fields, It can also be used for reaction visualization research, Sampling analysis, Multiphase behavior observation, Multiphase behavior observation, Spray observation of supercritical particle preparation, Thermodynamic properties research, Observation of long-term dissolution process, etc.
Suitable for the reaction of small samples, It is the most ideal reaction device for testing expensive or low-yield raw material samples, Configurable GPPCN/GPPCL to pass in quantitative gas, Equipped with PPS series liquid feed pump to feed liquid quantitatively, Can cooperate with CEL-GSOA online automatic sampling system, Realize online automatic analysis and testing of samples.
CEL-HPRT + overhead light series photocatalytic reactor
model
capacity
Clear aperture
Transparent material
Irradiation method(TOP)
Connection Type
Reaction vessel

CEL-HPR25T+

25ml
20mm
Sapphire window, hydrophobic, no water droplets on the wall, does not affect light transmittance
Top-illuminated projection type photocatalytic reaction (illuminated from top to bottom). Optional 300W photocatalytic xenon light source, LED
Flange connection, fixed snap ring structure, and high temperature resistant graphite composite material for sealing. Double crescent-shaped snap ring and flange connection structure.
316L stainless steel reaction vessel, (PTFE can be sprayed at any time, Optional Hastelloy, Hastelloy valve fittings)

CEL-HPR50T+

50ml

20mm
CEL-HPR100T+
100ml
40mm
CEL-HPR250T+
250ml
40mm
CEL-HPRS+ side-illuminated series of photocatalytic autoclave
Model

Volume

Optical aperture

Light-

passing material

Irradiation mode

(Side)

Connection form

Kettle body

CEL-HPR100S+

100ml

30mm

Standard:




Sapphire window, hydrophobic, no water droplets hanging on the wall, does not affect the transmittance of light

Side illumination photocatalytic reaction (horizontal irradiation).Optional

300W photocatalytic xenon lamp light source, LED

The flange is connected, the clasp structure is fixed, and the high temperature resistant graphite composite material is used for sealing.

Double crescent clasp and flange connection structure.

316L stainless steel kettle body (optional with Haugh alloy, Haskell alloy valve fittings)

CEL-HPR250S+

250ml

30mm
Technical parameters
| | |
| --- | --- |
| name | parameter |
| capacity | 100ml、250ml、25ml、50ml、500ml |
| Window material | Sapphire, light transmission diameter 40mm(30mm,25ml、50ml) |
| Irradiation method | Top-illuminated(TOP)、Side-illuminated photocatalysis(Side) |
| Work pressure | 10MPa,(Can be customized 20MPa,30MPa) |
| Automatic platform | The height of the light source can be automatically adjusted to facilitate the sample filling of the reaction vessel, with a stroke of 400mm |
| Reaction vessel material | 316L corrosion-resistant stainless steel (PTFE can be sprayed at any time, Hastelloy can be customized), lining (PTFE, quartz) |
| Container lid | The standard needle valve, three-way ball valve, unloading valve, dual thermocouple, pressure gauge, and spare interface valve are American anlok; |
| Connection method | Double crescent-shaped snap ring and flange connection structure |
| seal | Sealed with high temperature resistant graphite composite material, double-line sealing structure |
| Heating temperature | <300℃(Temperature control accuracy 0.1℃) |
| Temperature control method | Dual-point temperature control inside and outside the reaction vessel, dual PID constant temperature program control |
| Control display | LCD screen setting display: control temperature, reaction vessel temperature, furnace temperature, magnetic stirring speed |
| Power configuration | 200-240V/AC,50-60Hz,1000W |
| platform | Supporting light source platform,Can realize the automatic lifting of the light source, (Optional 300W photocatalytic xenon light source(HXF300、PF300-T8)、High PowerLED(LED100HA)、Mercury light source, etc.) |