Current location :
Home page
>
Products
>
Miniature reactors
>
CEL-MPR miniature reactor
Click to return to product center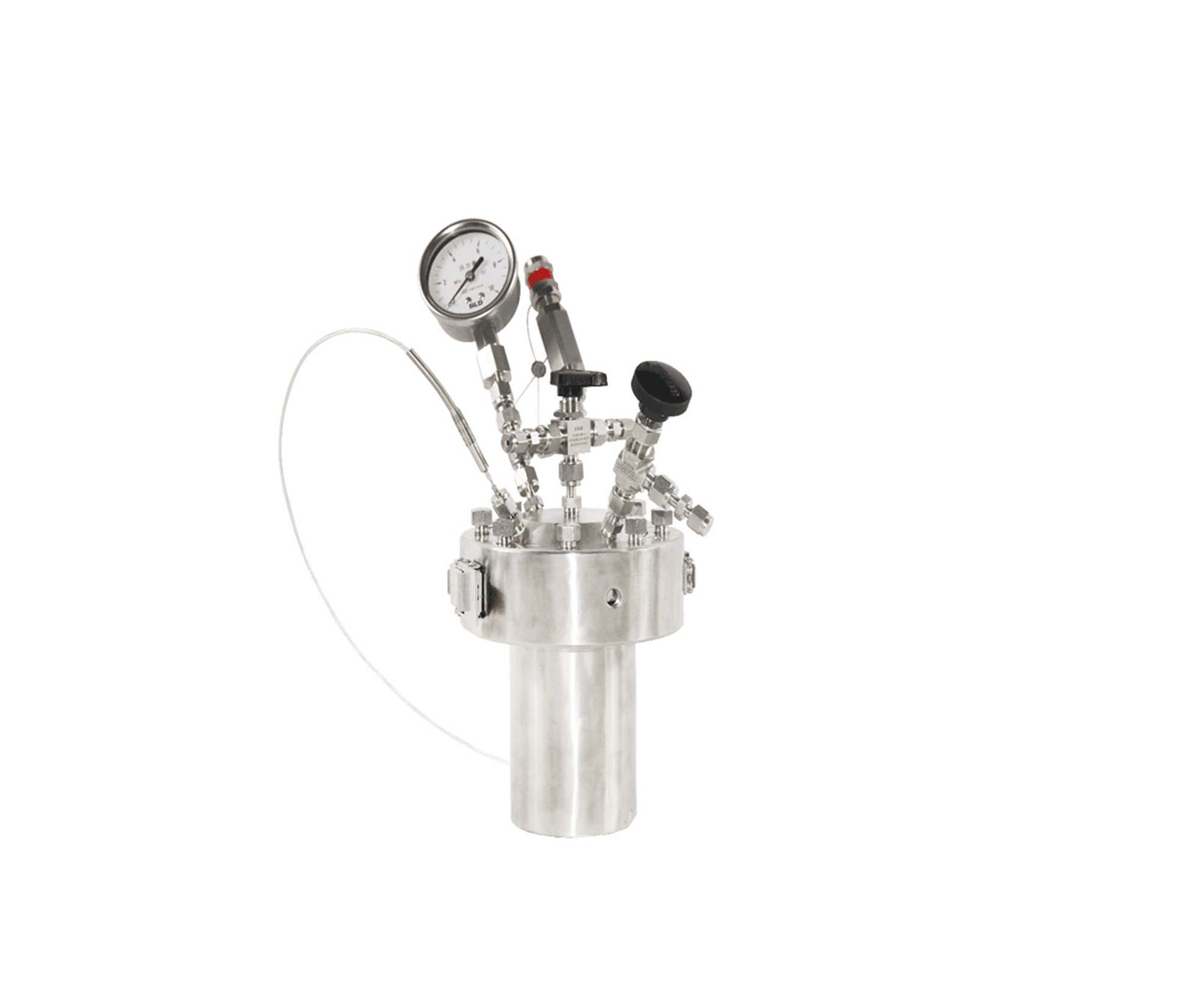 CEL-MPR miniature reactor
Model:CEL-MPR
Place of Origin:Beijing
Contact now
Product application:
In order to adapt to the development of material science research field, ZhongJiaJinYuan has developed a number of micro high temperature and high pressure reaction kettle, which can realize material catalysis, organic synthesis, material synthesis, polymerization, degradation and other reactions under high pressure (< 10MPa) and high temperature (<300℃).
Miniature reaction kettle is suitable for the reaction of a small number of samples, and it is an ideal reaction device for the test of expensive or low-yield raw material samples. It can be equipped with GPPCN/GPPCL to pass quantitative gas, PPS series liquid feed pump to pass quantitative liquid, and cooperate with CEL-CPS constant pressure sampler to realize the pressure reduction of sample gas, and realize online automatic analysis and test GC.
Product advantages:
1. Independent research and development of temperature control system, innovative use of double temperature control inside and outside the kettle, to prevent temperature overshoot;
2. Internal magnetic stirring: optional magneton suspension stirring, no exposed rotating parts;
3. The interior of the reaction kettle can be sprayed with PTFE to avoid pollution;
4. Gas-solid liquid reaction or gas-solid reaction can be realized inside the kettle body;
5. Realize material catalysis under high pressure (< 10Mpa) and high temperature (<300℃);
6. Flanged double-wire sealing technology, to solve the problem of traditional sealing leakage, to achieve rapid disassembly and assembly;
7. Configuration of ANLOK high quality needle valve, three-way ball valve, pressure gauge, to achieve flexible control of the kettle body pressure;
8. Equipped with safety unloading valve to add another safety to the experimental safety environment.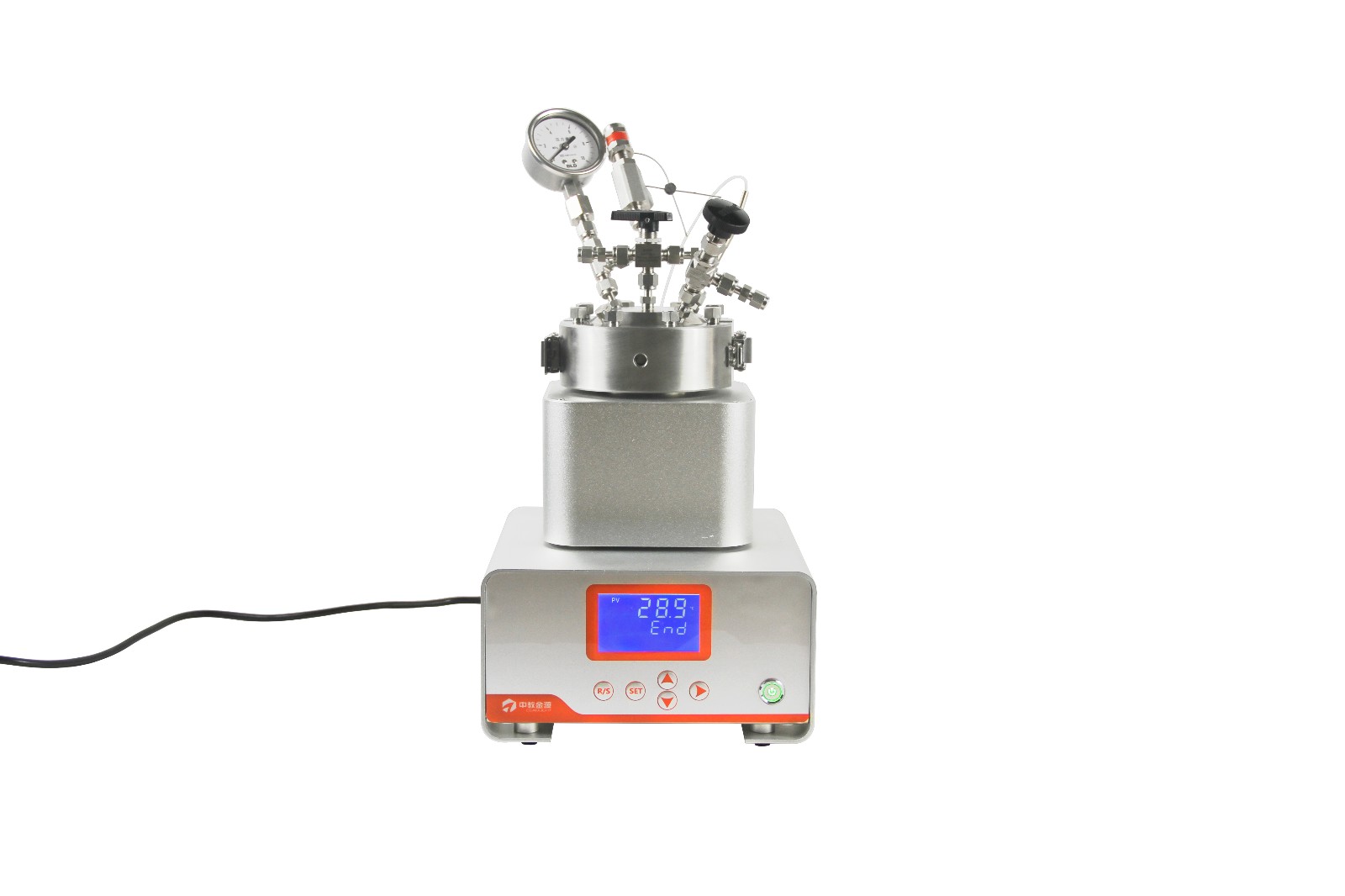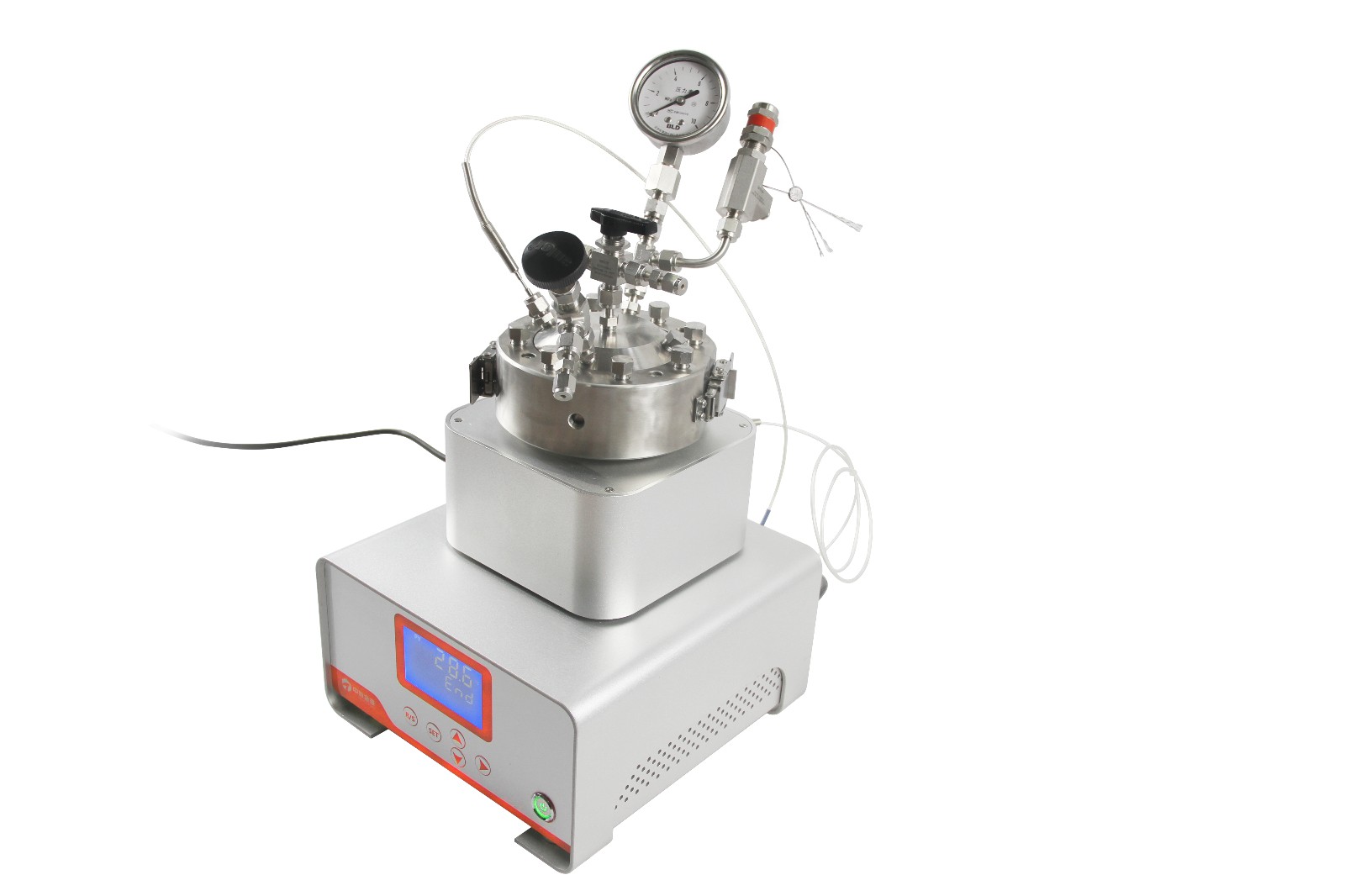 | | |
| --- | --- |
| The name of the | parameter |
| volume | 100ml、250ml、25ml、50ml、500ml |
| The heating temperature | <300℃ (temperature control accuracy 0.1℃), |
| The temperature control mode | Inside and outside the kettle double point temperature control, double PID constant temperature program control |
| Pressure of work | 10MPa, (can be customized pressure 20MPa, 30MPa) |
| The kettle body material | 316L Corrosion-resistant stainless steel (PTFE/custom Hastelloy), standard lining (PTFE or quartz) |
| Kettle lid | Standard with needle valve, three-way ball valve, unloading valve, double thermocouple, pressure gauge, standby interface, valve for the United States ANLOK |
| The connection method | Double half crescent clasp and flange connection structure |
| seal | Adopt high temperature resistant graphite composite sealing, double line sealing structure |
| Mixing way | Internal magnetic stirring (optional magneton suspension stirring), 100-2000rpm/min |
| Gas-solid reaction | (optional) GS100 special flowback gas solid reaction accessories, stainless steel sand plate |
| Control the display | LCD setting display: control temperature, kettle body temperature, furnace body temperature, magneton stirring speed, |
| The power configuration | 200-240V/AC,50-60Hz,1000W |