Current location :
Home page
>
Products
>
Photocatalytic systems
>
CEL-GPPCN Pro Gas phase photocatalytic systems
Click to return to product center


CEL-GPPCN Pro Gas phase photocatalytic systems
Model:CEL-GPPCN Pro
Place of Origin:Beijing
Contact now
The CEL-GPPCN Pro gas phase photocatalytic system allows for multiple gas distribution and mixing, using mass flow meters to achieve arbitrary gas ratios on demand, temperature controlled gas mixing chambers and pipelines (<200°C), and self-limiting temperature lines for the outlet pipelines. The system uses multiple gas distribution systems, multi-stage mixing and reaction, pressure-resistant stainless steel piping, and a variety of mixing kettles, reactors, reactors and photocatalytic reactors to achieve the corresponding photocatalytic experiments.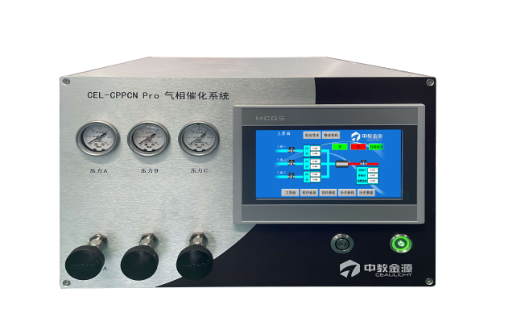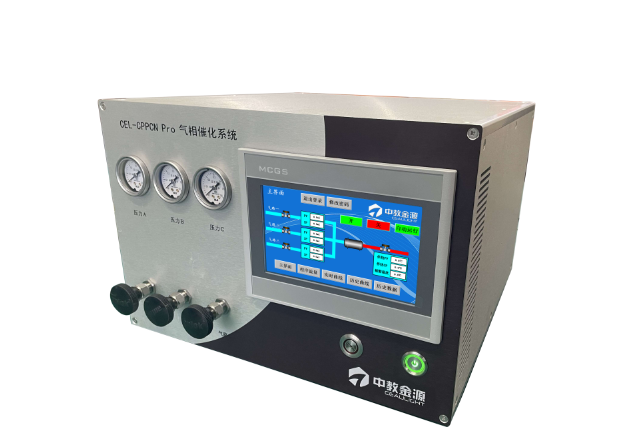 The gas phase photocatalysis online test system is mainly used in continuous phase photocatalysis, gas-solid phase photocatalysis, gas-liquid reaction photocatalysis, especially in the field of pollutant degradation, catalytic synthesis, sulphurisation reaction, thermal catalysis and so on to obtain very good application. It can be applied to photocatalytic nitrogen fixation, photocatalytic carbon fixation, CO2 photocatalytic reduction, acetaldehyde photocatalytic degradation, VOCs catalytic degradation, simple photothermal catalysis, etc.
Technical specifications
Projects

Parameters

System pressure resistant design




2.0Mpa

Pneumatic circuit

Four-way (3-way flow control, 1-way purge), with additional filter and check valve for inlet air

Flow control

Mass flow meter (100ml/min*2;200ml/min,accuracy 0.1%)

Pressure display

3-way inlet pressure gauge, mixing chamber pressure gauge




Mixing room

100ml, mixing chamber and line temperature control: room temperature - 200°C

Export pipeline

Self-limiting pipework in stainless steel

Pipeline valves

All imported anlok needle valves and fittings, stainless steel 316L

Form factor

400mm*400mm*270mm

Optional reactor

1.CEL-GPRT100 Tripod reactor (gas-solid)


2.CEL-APR100H temperature-controlled integrated reactor (gas-liquid)


3.CEL-HPRT100+ High Pressure Photocatalytic Reactor (High Pressure Multiphase)


4.CEL-GPCR100 gas phase photocatalytic stainless steel national standard reactor


5.Photochemical chamber LB70


6.Matching light systems such as xenon, mercury and LED lamps