Current location :
Home page
>
Products
>
Photocatalytic Xenon light source
>
CEL-S500F Photocatalytic xenon lamp light source
Click to return to product center


CEL-S500F Photocatalytic xenon lamp light source
Model:CEL-S500F
Place of Origin:Beijing
Contact now
CEL-S500F photocatalytic xenon lamp light source uses 500W short arc spherical xenon lamp as light emitter to achieve the same output light power as PerkinElmer300W bulb, low-cost bulb replacement, and the spot size can be adjusted freely.
CEL-S500F uses a high-stability open-light power supply to provide power for high-voltage short-arc xenon lamps. Under the high frequency and high voltage of the circuit, the point discharge between the negative electrodes of the bulb emits light, resulting in full-spectrum radiation from ultraviolet to infrared. The energy distribution of the radiation spectrum is very close to that of sunlight, which can achieve high energy density and continuous irradiation for a long time. S500F photocatalytic xenon lamp light source is widely used in hydrogen production from photolysis water, photochemical catalysis, photochemical synthesis, photodegradation of pollutants, water pollution treatment, biological illumination, optical detection and other research fields.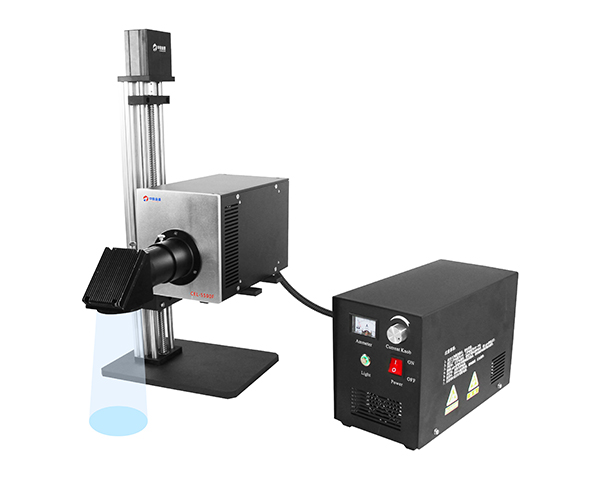 LMP400 in the picture is an optional automatic lifting platform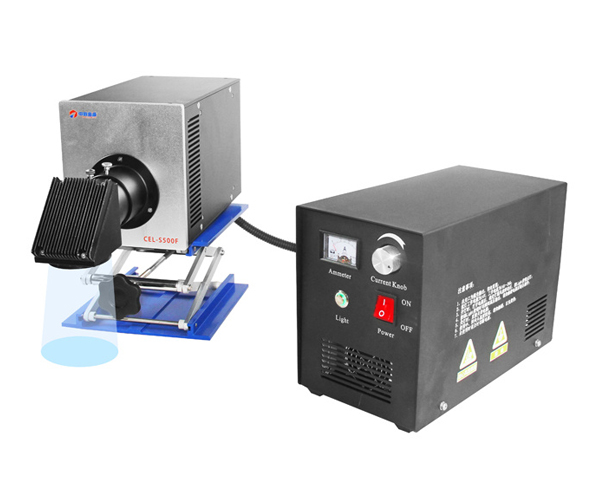 The manual lifting platform in the picture is optional.
Characteristics of CEL-S500F photocatalytic Xenon Lamp Light Source
1.Standard steering lens, horizontal and vertical illumination, 360 degree rotation
2.The bulb adopts the filter infrared focusing structure to reduce the heat of the light source.
3.The 500W photocatalytic xenon lamp light source system can realize the lens to adjust the spot size.
4.Strong light output 5- 15 Sun, using cold light output design
5.The use of domestic xenon lamp bulb has the advantages of long life, low replacement cost and quick replacement.
6.The light source system adapts to the whole series of filters of Jiaojinyuan.
7.The high pressure short arc xenon lamp has the advantages of high brightness, point luminescence and good color rendering, the light color is close to the sunlight and the light color is stable.
8.Full-spectrum radiation light source with ultraviolet, visible and infrared
9.Optional configuration of automatic LMP400 lifting table, which can adjust the illumination height of the light source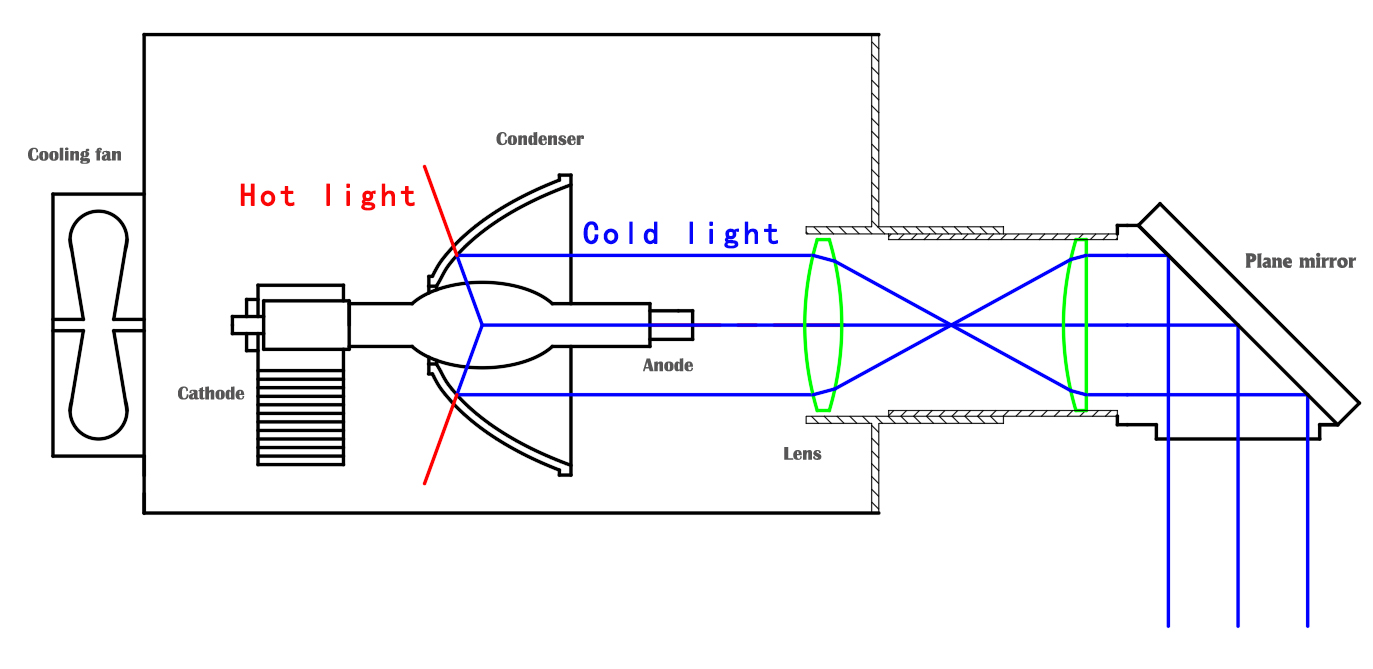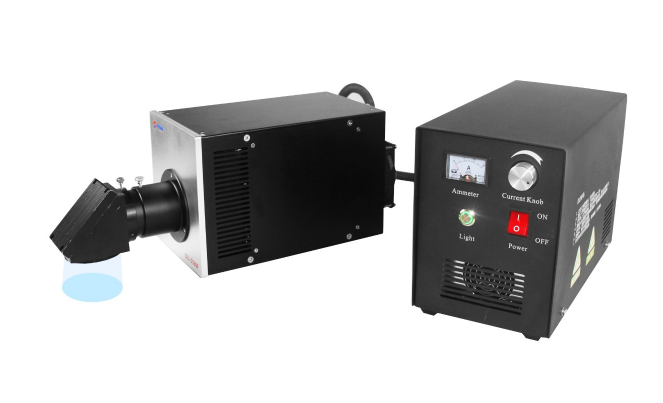 Technical parameters
| | |
| --- | --- |
| Main emission spectrum range | 300~1100nm,Compatible with CEAULIGHT M62 whole series filter |
| Cooling mode | Air cooling |
| Light box volume | 150mm(W)*175mm(H)*345mm(L) |
| Power box volume | 155mm(W)*205mm(H)*300mm(L) |
| Working environment temperature | It can work continuously from-10 ℃ to 40 ℃ for any continuous time according to the needs of the experiment. |