Current location :
Home page
>
Resources
>
Informations
>
Congratulate the 20th National Catalysis Conference finished successfully
Click to return to the news list

Congratulate the 20th National Catalysis Conference finished successfully
Release time:2021-10-20 Views:585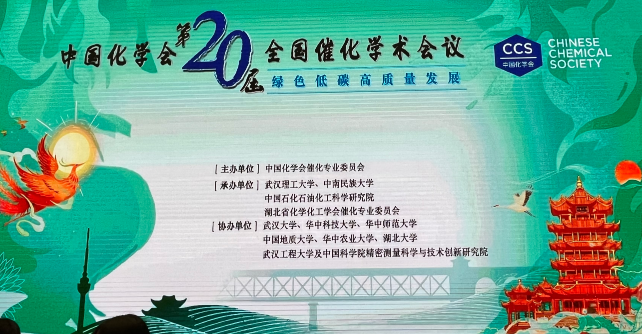 The National Conference on Catalysis is held every two years. The theme of the conference is "Catalytic Science and Technology for Green, Low-Carbon and High-Quality Economic Development". The conference covers catalytic materials and catalyst preparation science and technology, catalytic materials and catalytic reaction characterization technology and theory, green catalysis, environmental catalysis, energy catalysis, and science and technology of catalytic processes in petroleum and chemical industries. The conference program includes: invited presentations, invited keynote presentations, invited session presentations, oral presentations, poster sessions, special academic forums, etc. During the conference, the Catalysis Committee will present the "8th China Catalysis Award". The 8th China Catalysis Award will be presented by the Catalysis Committee during the conference. The conference will also organize enterprises in the field of catalysis to display and exchange relevant technologies and products.
Beijing China Education AuLight Technology(CEAuLight) Co., Ltd. is an enterprise that develops and produces experimental instruments. Registered in Beijing International Business Incubation Center (IBI) and Zhongguancun Science and Technology Park Fengtai Park Science and Technology Innovation Center, with a registered capital of 12 million yuan. CEAuLight's products are mainly based on the development of laboratory instruments, experimental light sources, photoelectric instruments, photocatalytic instruments, catalytic instruments, photoelectrochemistry, catalytic micro-reaction, high temperature and high pressure reactors ,battery energy storage testing, etc..