Current location :
Home page
>
Products
>
Photocatalytic Reaction Kettles
>
Photocatalytic reactor (Tripod, Top vision) CEL-GPRT100
Click to return to product center


Photocatalytic reactor (Tripod, Top vision) CEL-GPRT100
Model:CEL-GPRT100
Place of Origin:Beijing
Contact now
CEL-GPRT100 tripod photocatalytic autoclave is mainly used for gas-solid and gas-liquid photocatalytic reactions. It can be applied to heterogeneous and homogeneous systems such as CO2 reduction, VOC degradation, gas pollutant degradation, photocatalytic nitrogen fixation, etc., and is suitable for all kinds of catalyst systems. The catalyst can be powder, liquid, membrane material, flake or block and so on. The tripod photocatalytic autoclave is mainly used with 300W and 500W photocatalytic xenon lamp light source and 100W high power LED light source. It can cooperate with CEL-GPPC series gas phase catalysis system and GC7920 reverse control gas chromatography to build gas phase photocatalytic reaction test and analysis system.
In the tripod photocatalytic reactor, the reaction gas can pass through the catalyst from top to bottom or from bottom to top, or horizontally through the catalyst. the kettle body is all made of corrosion-resistant stainless steel and sealed with flanges. equipped with three standard joints for entering and leaving the gas, the integrated formed water jacket interlayer is used for temperature control, and the standard fast joint can be quickly connected to the reaction pipeline at any time. The diameter of quartz window is 52mm, the outer diameter of reactor is 106mm, and the height is 78mm.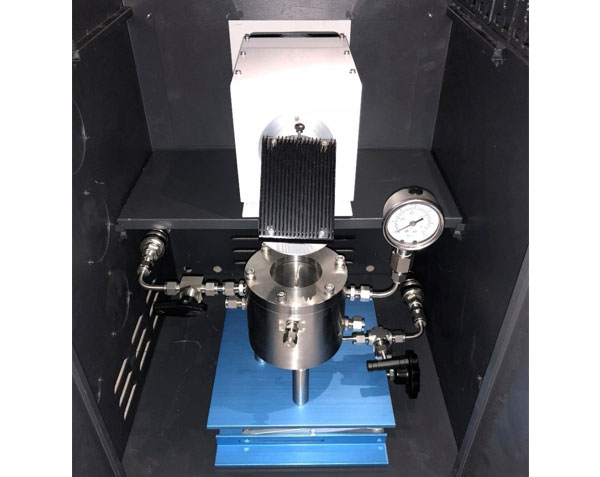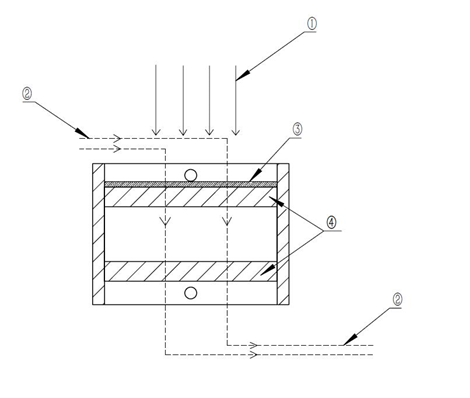 A new type of tripod reactor can be realized, in which the light path 1 is irradiated from top to bottom, and the gas path 2 enters from the side through the catalyst 3 and the double-layer glass sand plate 4, and then the reacted gas is discharged from the bottom, and then sampled into the corresponding monitoring and analysis equipment.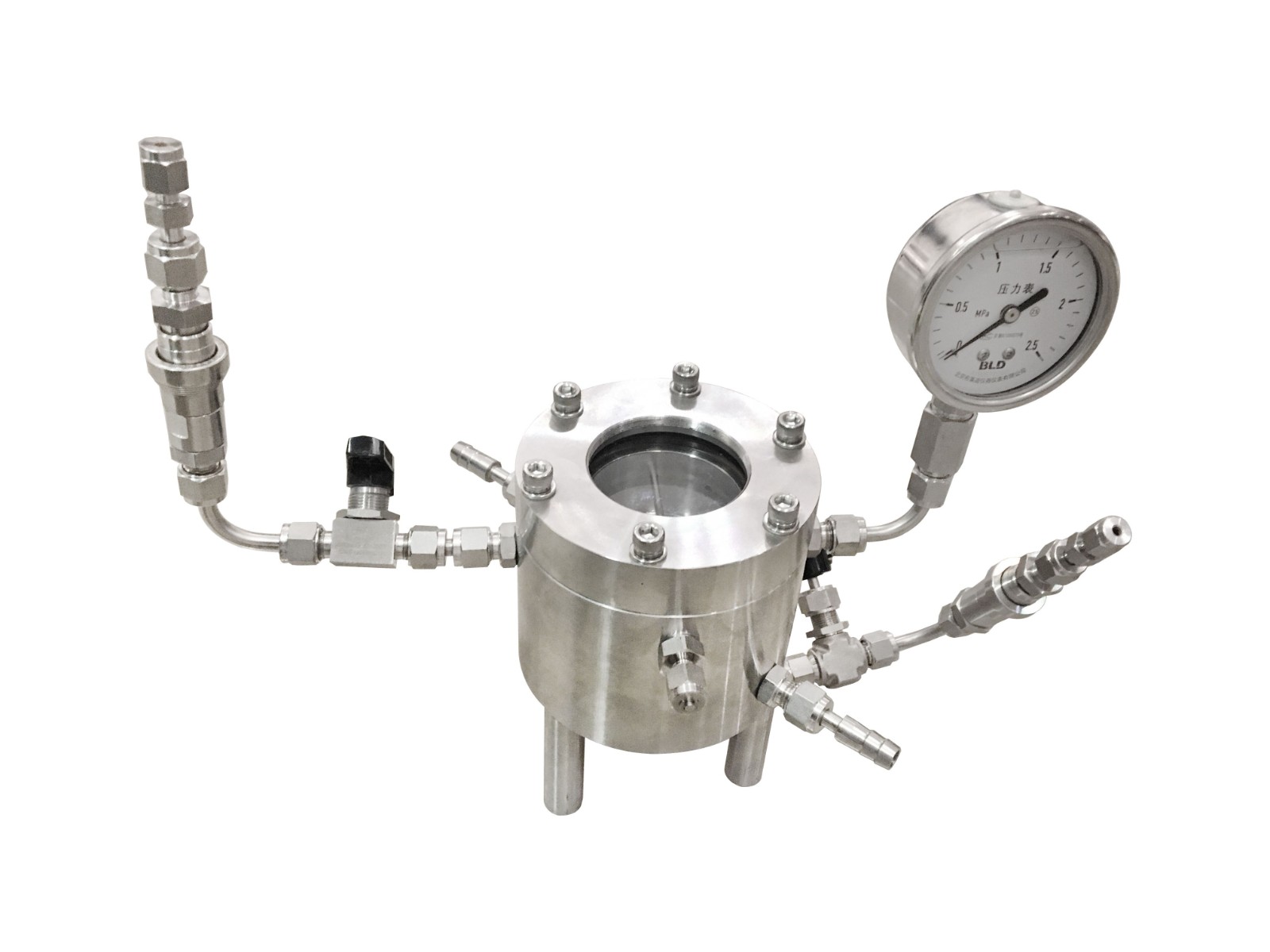 Product characteristics of CEL-GPRT100 Tripod photocatalytic reactor
1.The use of flange sealing structure, easy to disassemble.
2.The inlet and outlet pipeline is connected with the external gas line by a quick assembly joint, which makes the installation and disassembly more convenient on the premise of ensuring the seal.
3.The required reaction gas can be added regularly and quantitatively.
4.It can realize the on-line continuous sampling of gas samples in the reaction, and cooperate with the fully automatic injector to realize the unmanned automatic analysis.
5.The optical hole adopts superhard synthetic quartz, which not only ensures the safety of the product, but also achieves 200-2500nm full-spectrum transmittance of more than 95%.
6.The reaction kettle is equipped with a waterway interface, which can be heated or cooled according to the experimental requirements to make its temperature constant.
7.The connection between the reaction kettle and the outside is connected by a bayonet, which is sealed and easy to install.
Technical parameters
| | |
| --- | --- |
| Project | Parameters |
| CEL-GPRT100 | Tripod photocatalytic reactor |
| Withstand voltage | 2MPa |
| Seal | Flange O-ring seal |
| Light window | Quartz glass, diameter 52mm |
| Outer diameter * height of kettle body | 106mm*78mm |
| Kettle body material | Integrated forming processing, 316L stainless steel |
| Interlayer temperature control of kettle body | Can be water bath or oil bath cycle constant temperature, 10mm joint |
| Valve | Adopt American anlok needle valve, ball valve, joint, pipeline, 3mm pipe joint |
| Temperature | Standard temperature display head for real-time monitoring of reaction temperature |
| Built-in | 2 gas-solid reaction supports and 2 gas-liquid reaction accessories |