Current location :
Home page
>
Products
>
Photothermal co-catalytic systems
>
CEL-OPTH-VI photo-induced synthesis catalytic system (optional light source)
Click to return to product center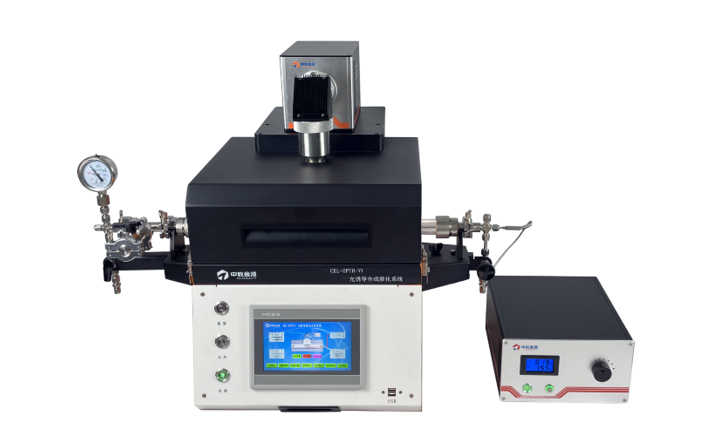 CEL-OPTH-VI photo-induced synthesis catalytic system (optional light source)
Model:CEL-OPTH-VI
Place of Origin:Beijing
Contact now
CEL-OPTH-VI light-induced synthesis catalytic system (photo-thermal synergy), under the effect of light induction, to achieve the synthesis of new materials for catalysis and characterization of photo-thermal catalytic activity. The system consists of a high-temperature reaction furnace, quartz reaction tube, flange joint, light guide column, and control console, etc. The advantage of this system is that during the high-temperature heating process, the light generated by the optional xenon lamp light source above can be introduced into the quartz reaction tube and irradiated onto the reaction sample from outside to inside through the light guide column, realizing the photothermal catalytic synergy.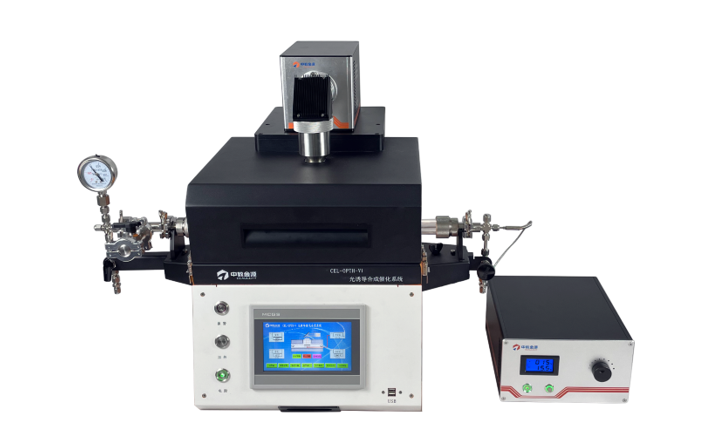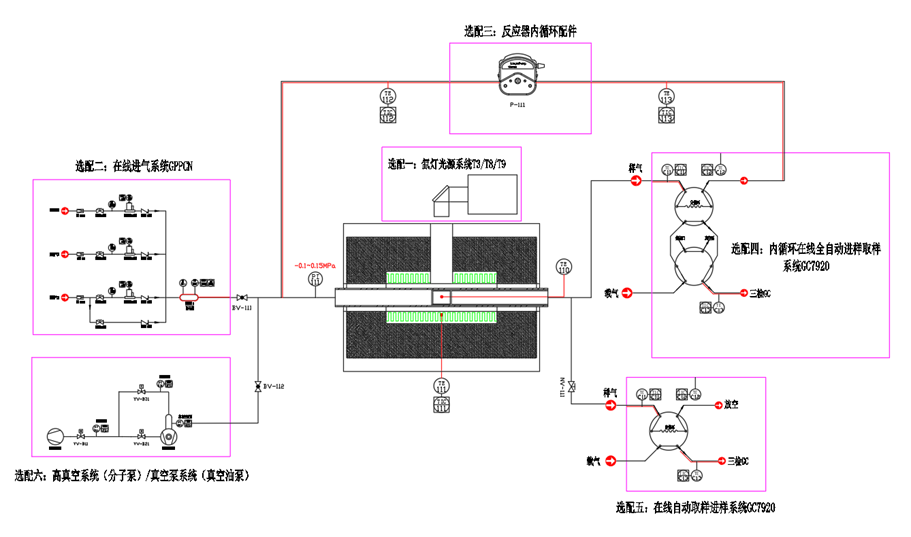 Material synthesis, high temperature heating with the addition of a light source to improve the yield of catalyst materials, change the morphological characteristics, crystal state, and improve various catalytic properties of the materials.
Material characterization to evaluate the activity of catalyst materials under synergistic photothermal conditions.
CEL-OPTH-VI photo-induced synthesis catalytic system (photo-thermal synergy), mainly applied to the synthesis and sintering of semiconductor materials, preparation of catalyst materials, evaluation of material activity, hydrogen production from photolytic water, oxygen production from photolytic water, carbon dioxide reduction, gas phase photocatalysis, photocatalytic degradation of formaldehyde gas, VOCs, NOx, SOx, nitrogen fixation, etc.
Features of CEL-OPTH photo-induced synthesis catalytic system.
High-temperature photothermal catalytic reaction system to realize photocatalytic reaction system in high-temperature process with temperature difference of less than ±1℃ in working area.
The possibility of allowing UV, visible and IR light sources to irradiate the surface of the catalyst material to achieve photothermal synergy.
The photothermal catalytic reactor is made of highly translucent quartz glass tubes with a special quartz sample stage inside.
It can realize functions such as atmosphere protection, vacuum extraction and multiple gas flow control.
The system adopts integrated structure design, which can adjust the sample position at any time to achieve rapid heating or rapid cooling.
Adopt modular design, light source, high temperature reaction furnace, high temperature quartz reactor, high vacuum, etc., can be adjusted according to the experiment.
Technical parameters of CEL-OPTH-VI photo-induced synthesis catalytic system
Item

Parameter

Heating power

1-stage temperature control heating, 1000W (220V, 50Hz)

Heat insulation of furnace body

air-cooled thermal insulation, the advantage of which can be achieved by configuring any of the 300W photocatalytic xenon lamp light sources of Zhongjiao Jinyuan.

Temperature control range

room temperature ~ 800℃ (accuracy 0.1℃), 64-segment programmed temperature control.

Working area

>30mm, temperature difference <±1℃, light inlet 30mm.

Heating tube




diameter 30mm, material: UV high permeability high purity quartz; realize the gas completely pass through the catalyst instead of flowing through the surface of the catalyst, the reaction area is 28mm*22mm.;

Control system

Over-temperature alarm, power failure protection, 7" touch panel computer screen, Kunlun Tongzhou control software

Interfaces

3 temperature measurement interfaces, 2 external heat tracing interfaces to realize external pipeline temperature control; 1 set of light path interfaces.

Pipeline interface




3mm, tube fitting, KF16 flange four-way.

Outline specifications

400*425*505mm;

Optional one, light source

CEL-PF300-T3/T8/T9/T10 xenon lamp light source system

Option two, gas distribution

Gas distribution system module, CEL-GPPCN mass flow meter; CEL-GPPCL float flow meter.

Option three, fourInternal circulation reaction and online sampling detection

Option three, gas internal circulation pump




Option IV. Automatic online valve set and GC detection system, GC7920.




Option V. On-line analysis

Synthesis and catalytic online injection module with GC detection system.

Option 6、Vacuum




High vacuum system module, molecular pump unit, 10-3Pa.

Low vacuum system module with oil vacuum pump.

Optional detection and analysis module

Gas chromatograph GC7920




ion chromatograph (NH4+, NO2-, NO3-, SO42-, Br-, etc.).